Lobster LOGsuite
The integrated supply chain solution for logistics
In a globalised world, companies are concentrating increasingly on their core competencies and production; distribution and services are in turn increasingly being outsourced.
Consequently, more and more affiliates are becoming involved in the supply chain. In order to respond quickly and accurately to meet delivery commitments, it is necessary to have an integrated and comprehensive overall view of the logistics processes across the company.
A requirement that LOGsuite surprisingly clearly resolves.The web-based customer portal provides businesses and business associates of every industry and regardless of size a central view of all the processes within the supply chain. It integrates the partner networks of suppliers, logistics providers, transport operators and their customers and synchronises systems on a single central system. In this way LOGsuite visualises and monitors the flow of material throughout the entire supply chain.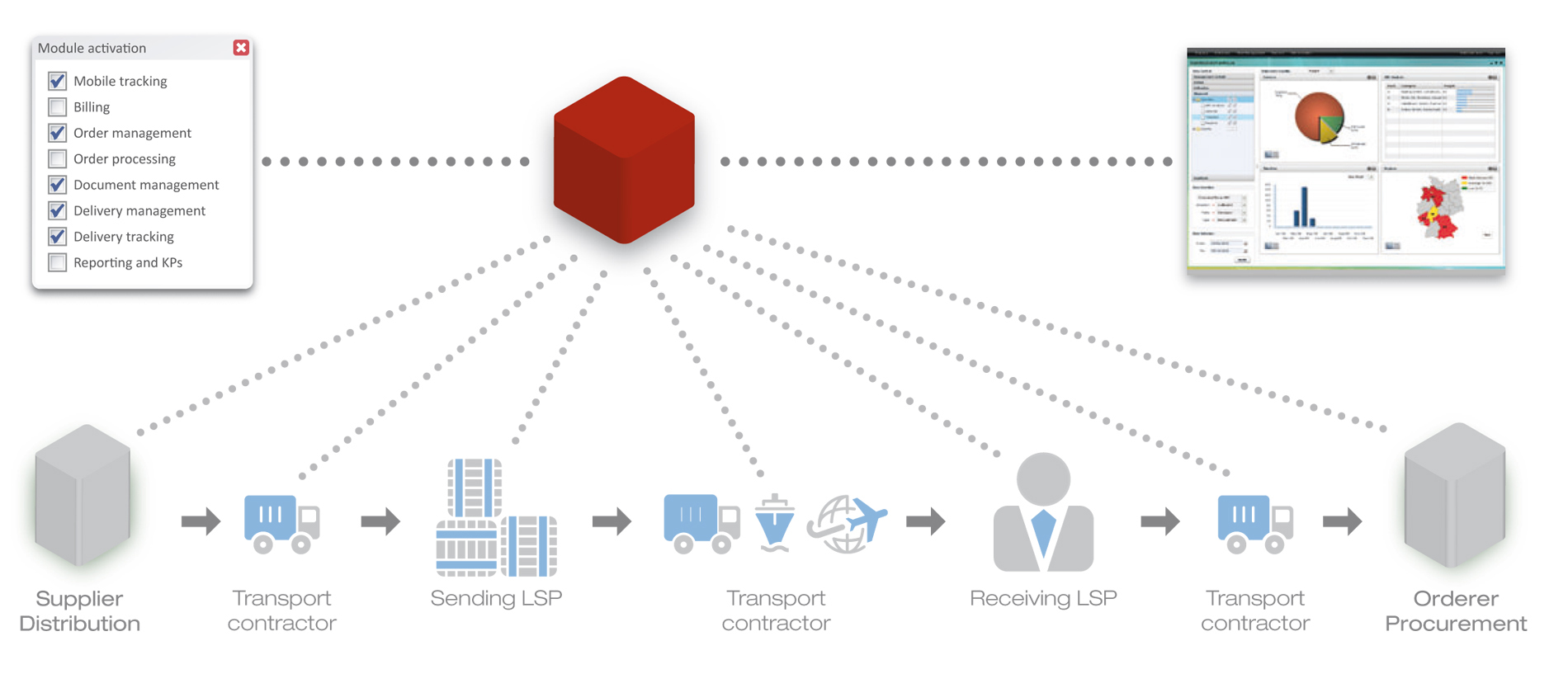 The Advantages of LOGsuite:
A flexible platform for the integration of logistics workflow by integrating all partners throughout the supply chain.

A standalone system or addition to existing software 

using specific components (modules)
A wide spectrum of functions ranging from order entry and printed documentation to fleet tracking (Tracking & Tracing), claims processing, billing, document archiving and reporting.
Customised masks, overviews, documents, labels, reports and statistics.
Real time monitoring and activation of alert agents.
Proactive or passive provision of information.
Transparency of all processes and connections through clear presentation
Management cockpit for an overview of statistical reports and KPIs.
Web-based access – no local software installation required.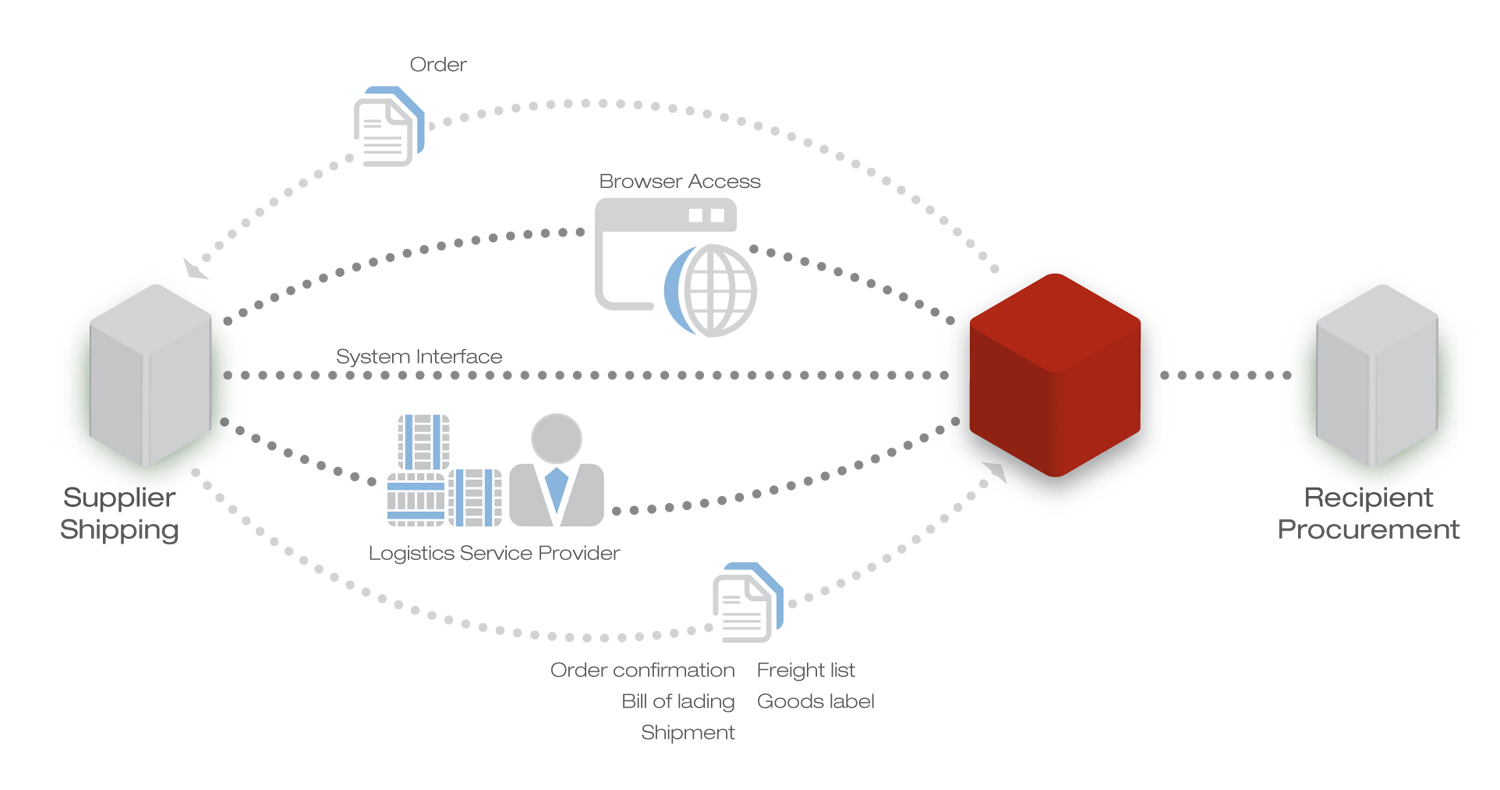 Functionality, modules
Developed specifically for the logistics sector, the functional range of LOGsuite goes far beyond that of any other classical logistics software. Its flexible modules meet the specifi c requirements of various industries and partnerships.
Order Management – Acquisition, visualisation, and processing of orders via EDI or web, integration of suppliers, preparation of deliveries, overview of delivery notes etc. etc.
Delivery schedule management – Import and overview of delivery schedules, delivery schedule history, generating delivery notes etc.
Order processing – Easy order entry via webmask including ADR database, printing of barcode labels and shipping documents, acquisition and processing of order data via EDI etc.
Order tracking (Tracking & Tracing) – Tracking data of the package, shipment and bordereau, integration of existing internal and external systems.
SCEM alert agent – A selective system providing proactive notifi cation of discrepancies, time delays and so forth, through various communication channels
Accounts – Billing and invoicing of orders on the basis of quotes, zones, tariffs etc. and automated transfer of invoice data via EDI
Fleet tracking / mobile location – Location of mobile units, display and tracking on integrated cards – convenient communication through mobile devices
Document management – Decentralised document capture and fi ling under the relevant business object
Reporting – Individual reports and graphics through an integrated report generator, OLAP data cubes and a faster overview using Management Cockpit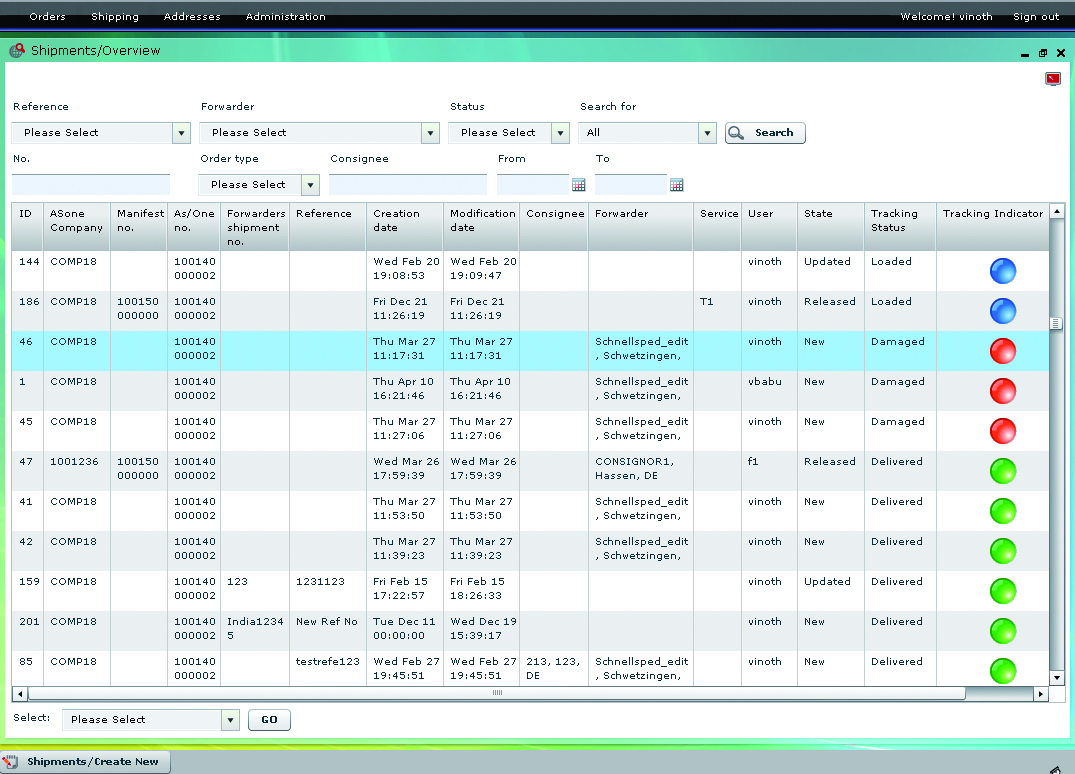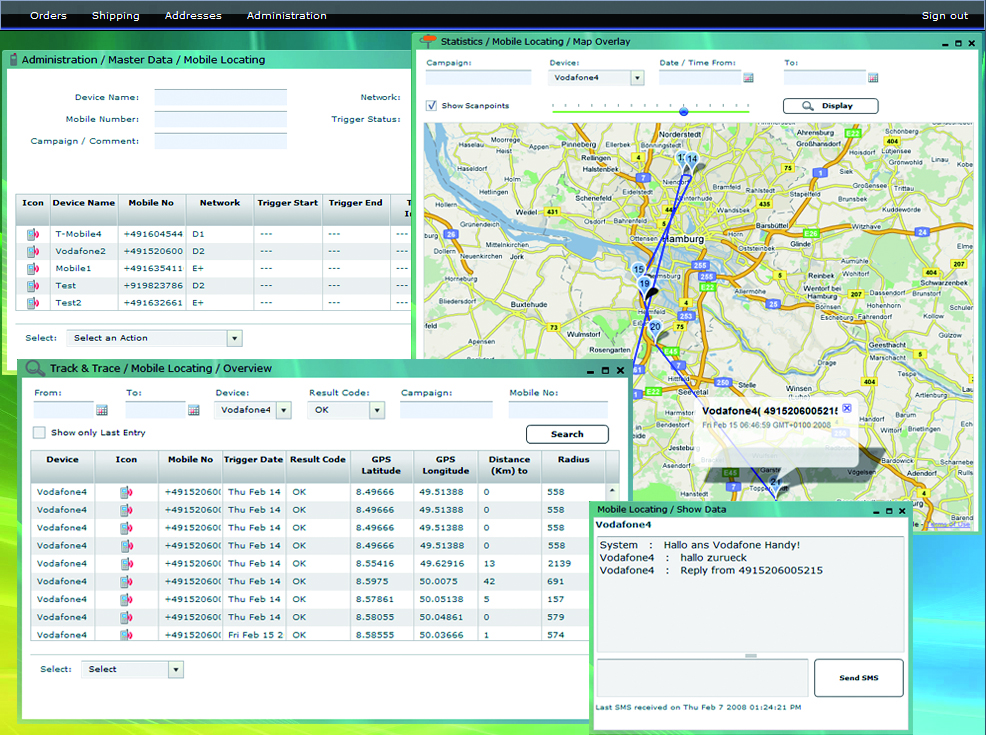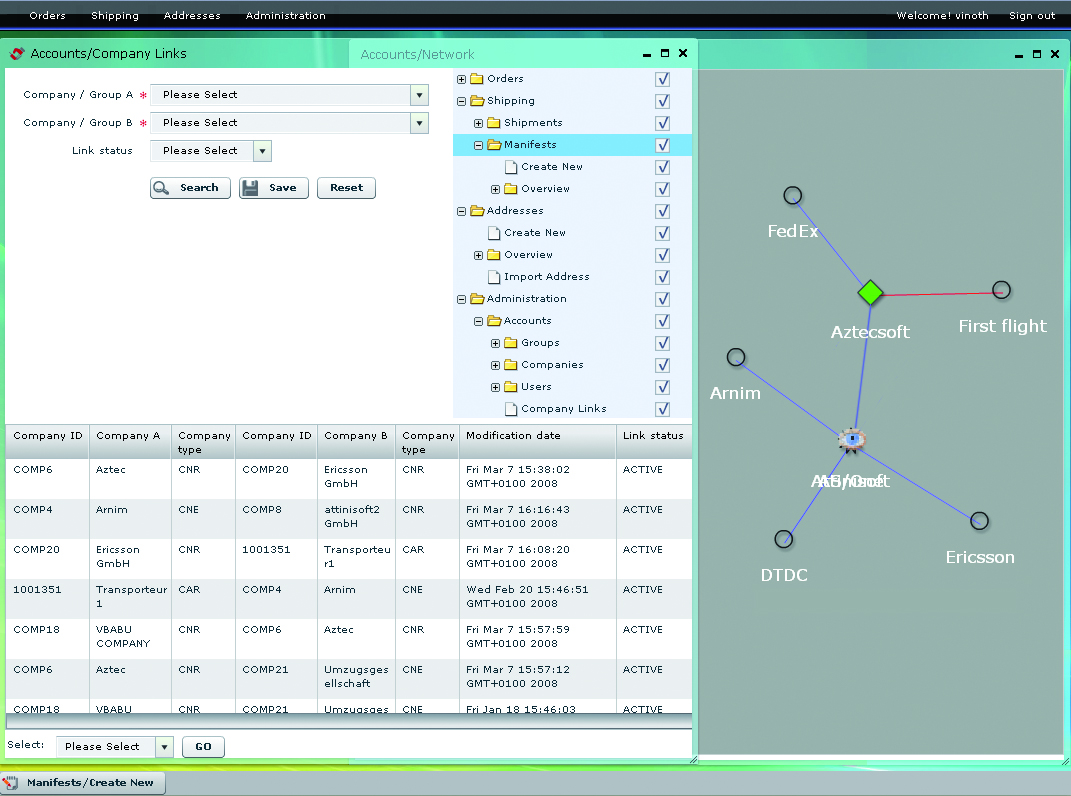 In case you are looking for a cost-effective solution to your logistic problems, in order to enhance quality or reduce expenses, do not hesitate to contact us – based on our experience we beleive we can be of assistance.